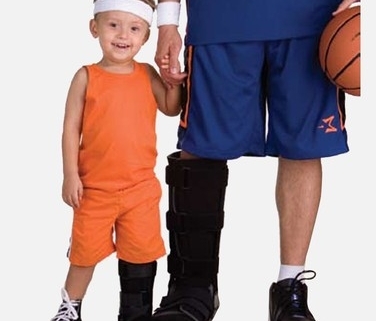 DO YOU NEED A CAM WALKER? AKA MOON BOOT
What is it?
The sole purpose of a Cam Walker, commonly known as a ''moon boot'' is to limit mobility in the foot and ankle.
Type of injuries?/How long?
You may be temporarily prescribed a cam walker by your Podiatrist if you have an acute or chronic injury that needs rest for a period of time, but still allows you to walk. Examples of injuries could include ankle sprains, achilles injuries or even to take pressure off an ulcerated area of the foot.
The time required for each individual will vary however a typical injury may result in needing to wear the Cam Walker for 2-8 weeks.
Did you know??
As the boot has a thick sole, this often leads to symptoms in the back or hips.
We will provide you with an 'Even-up', which aims to help level you up in order to reduce the chance of further problems.
Important to know
As the Cam Walker's sole purpose is to reduce movement at the time of injury to allow for healing, it is extremely important that proper rehabilitation follows this stage.
Your Podiatrist will guide you towards a suitable management plan, to help reduce chance of future complications.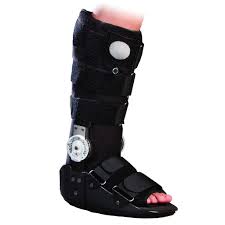 THIS INFORMATION IS FOR EDUCATIONAL PURPOSES ONLY AND IS NOT INTENDED TO REPLACE PROFESSIONAL PODIATRIC ADVICE. TREATMENT WILL VARY BETWEEN INDIVIDUALS DEPENDING UPON YOUR DIAGNOSIS AND PRESENTING COMPLAINT. AN ACCURATE DIAGNOSIS CAN ONLY BE MADE FOLLOWING PERSONAL CONSULTATION WITH A PODIATRIST.
https://totalcarepodiatry.com.au/wp-content/uploads/2020/06/cam-walker-family-2.jpg
376
376
Total Care Podiatry
https://totalcarepodiatry.com.au/wp-content/uploads/2023/03/logo-dark-300x174.jpeg
Total Care Podiatry
2020-06-10 09:55:55
2020-06-24 11:15:35
DO YOU NEED A CAM WALKER? AKA MOON BOOT