Specialised care for all ages
At Total Care Podiatry we care about how your level of mobility affects and impacts your ability to enjoy life and do the things you want to do.
We believe that through improved mobility you can find greater freedom and enjoy a better lifestyle. We assist you to achieve the greatest mobility possible using our unique diagnostic equipment and the experience within our team of practitioners.
If you have chronic pain or a complex condition affecting your feet, lower limbs and/or your back, our team approach to patient care is aimed at providing a complete and comprehensive treatment plan.
Your treatment plan will address all the components of your condition in an integrated approach to reach a pre-determined goal set in consultation with you.
Lynette Kent B App Sci.(Pod) M A Pod A
Lynette Kent is the owner of Total Care Podiatry with more than 25 years clinical experience in private practice. Lynette has prescribed more than 2000 pairs of orthotics, performed 100's of ingrown toe nail surgeries and assisted countless clients on their foot injury recovery journey. Lynette has completed marathons and an Ultra Marathon within Australia and the New York Marathon. She too has experienced injury so can understand the frustration of the athlete and importance of good footwear, good foot strength and foot posture. Lynette now enjoys multi day hiking combined with travel and completed the 100 Km Oxfam Trail Walk a couple of years ago. Lynette can share her advice and experience on walking shoes v walking boots and the best socks.
Extra Skills and Training
Extra Corporeal Shock Wave Therapy, Dry Needling for the foot and lower leg, Advanced Foot Mobilisation,  Emmett technique for the foot, Qualified Mat Pilates Instructor
Philip Spark B App Sci.(Pod) M A Pod A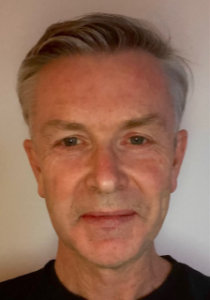 Philip is co owner of Total Care Podiatry and joined the team in  2021. Philip is an experienced Podiatrist having worked in private practice for more than 30 years. Philip's special interest is heel pain which he approaches like a puzzle Once a diagnosis is made the treatment options are vast so Philip will tailor your treatment using the  latest techniques including Extra Corporeal Shock Wave Therapy, Laser Therapy, Dry needling and then the traditional treatment methods of strengthening, stretching and custom orthotic therapy. Not everyone needs all of these treatments.
Philip has run 1/2 and full marathons, hiked in Australia and Europe and loves road cycling and walking his dogs.
Extra Skills & Training
Advance Radiology for Podiatry,  Dry Needling for Podiatry,  Dissection for the lower limb,  Advanced Foot Mobilisation Techniques,    Ultimate Podiatrist (Current),   Extra Corporeal Shock Wave Therapy, Fox Laser Therapy for Fungal nails
Kirrilee Lundberg B Pod M A Pod A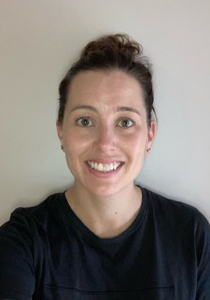 Kirrilee is a senior practitioner with more than 10 years of private practice experience in the Geelong and Bellarine.
Kirrilee enjoys helping a range of clients with complex foot and ankle injuries sustained while playing sport or those which develop as the active person ages. Kirrilee is very thorough in her examination and will listen to your concerns then develop a strategy for your rehabilitation.
Kirrilee is highly skilled in the prescription and manufacture of Custom Foot Orthosis and the use of Laser Therapy and Extra Corporeal Shock Wave Therapy to assist with your musculoskeletal injury.
Kirrilee has performed many hundreds of ingrown toe nail surgeries.
Currently Kirrilee is completing courses in Podiatric Biomechanics and Podiatry Business Practice while also looking after two beautiful daughters.
Total Care Podiatry and the Community
Workshops and Lectures for: