TIP ONE
Let's talk toenails…Not the most delightful topic, but oh so important when it comes to looking after your foot health.
Did you know that fungal nail infection happens when the nail becomes discoloured, thickened and brittle? Here is how to minimise your chances of this happening.
DO
Wash and dry your feet thoroughly
Wear flip flops in public showers or pool areas
Dry your socks in the sunlight, since UV is a natural fungus killer!
Consider adding tea tree oil to your moisturiser, in your next load of sock washing, or even using a diluted tea tree oil spray on your feet to help reduce the risk of a fungal infection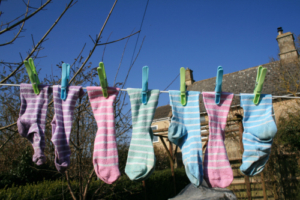 DONT
Go barefoot in public showers or pool areas
Wear the same socks two days in a row
Dry your socks inside out of direct sunlight
Share shoes
If you are experiencing pain or discomfort, please call us today for an appointment on 5223 1531
*Source foothealthaustralia.org.au
THIS INFORMATION IS FOR EDUCATIONAL PURPOSES ONLY AND IS NOT INTENDED TO REPLACE PROFESSIONAL PODIATRIC ADVICE. TREATMENT WILL VARY BETWEEN INDIVIDUALS DEPENDING UPON YOUR DIAGNOSIS AND PRESENTING COMPLAINT. AN ACCURATE DIAGNOSIS CAN ONLY BE MADE FOLLOWING PERSONAL CONSULTATION WITH A PODIATRIST.
https://totalcarepodiatry.com.au/wp-content/uploads/2020/11/toe-nail-fungus-2.jpg
186
267
Taff
https://totalcarepodiatry.com.au/wp-content/uploads/2020/04/TCP-Logo-with-ByLine-300x178.jpg
Taff
2020-12-02 15:30:03
2020-12-02 15:30:03
Want to know how to best care for your feet? Here's how you can show your feet some more love, which can even benefit your overall health!