UNDERLAPPING, OVERLAPPING OR VARUS TOES
Characteristics
The toes stay in a flexed position with rotation towards the centre of the foot.
Curly toes are theorised to be caused by the muscles tightening and leading to the toes to buckle at the joint and stay in a flexed or curled position.
Curly toes are often genetic and can affect the 3rd, 4th and 5th toes. 
Curly toes develop before birth and do not usually express symptoms.
32.6 out of 1000 have curly toes as a child with 25-50% spontaneously resolve by age six.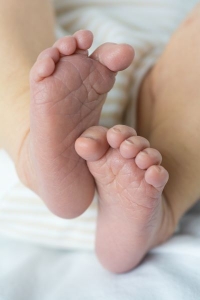 Associated Symptoms
Nails on affected toes may become shortened, thickened and/or flattened.

Blisters, callus or corns may develop on the affected toes due to pressure.

 
Treatment Options
Managing symptoms. 

Footwear recommendations. 

Tapping the overlapping and underlapping toes together in infants.
THIS INFORMATION IS FOR EDUCATIONAL PURPOSES ONLY AND IS NOT INTENDED TO REPLACE PROFESSIONAL PODIATRIC ADVICE. TREATMENT WILL VARY BETWEEN INDIVIDUALS DEPENDING UPON YOUR DIAGNOSIS AND PRESENTING COMPLAINT. AN ACCURATE DIAGNOSIS CAN ONLY BE MADE FOLLOWING PERSONAL CONSULTATION WITH A PODIATRIST.
https://totalcarepodiatry.com.au/wp-content/uploads/2020/07/Valgus-2.png
287
667
Total Care Podiatry
https://totalcarepodiatry.com.au/wp-content/uploads/2023/03/logo-dark-300x174.jpeg
Total Care Podiatry
2020-07-09 11:20:09
2020-07-15 09:44:16
CURLY OR OVERLAPPING TOES???