Five Signs your Child may have a Foot Problem
In-toeing or tripping
Usually, sometimes thought of as the internal rotation of the foot but formally known as Metatarsus Adductus, Metatarsus Adductus is usually picked from birth at the very latest into the first year of growth but if left undetected may be a cause of in-toeing along with other things like an Internal Genicular (Knee) Position, Internal Tibial Torsion or Femoral torsion from the hip. It is best to get these things checked from the age of birth to the age of 6 to ensure nothing that needs to be treated is left untreated. 
Limping, pain, or withdrawing from or lagging behind in activities
If your child complains of foot or lower leg pain that lasts longer than an initial trip or fall or a few days, you should get your child assessed. 
Growing pains
For some children, growing pains may be more abnormal and associated with a Hypermobility joint syndrome which is best understood early to prevent excessive strain, pain or injury as well as some abnormal foot structures that can be associated with more profound growing pains. 
Your child is lagging in developmental milestones or has awkward gait
Although these may be not associated directly with foot problems, children require a stable foundation from the feet to allow basic motor skills as early as birth to first steps. If your child has some abnormality in their foot structure or alignment as discussed above, some of these motor skill milestones may be delayed; if not due to other red flags such as potential neuromuscular conditions. It is great to see your Paediatric nurse or Podiatrist if you have concerns.  
Tip toe walking
It is normal in the first few years of growth for a child to walk on their tip toes as they become accustomed to the confidence of walking. However, beyond the age of 3 if this continues it can suggest the potential for tightness and pain through the calf muscles if not treated, issues with growth phases, or also the potential for a developmental or intellectual condition diagnosis.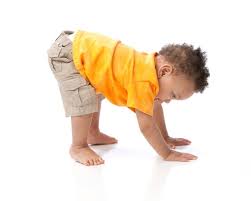 Think your child has a foot problem? See our friendly Podiatrists for our monthly free Paediatric foot check and screening held on a Wednesday each month. Contact our helpful Reception team for details, you can also get a referral from your Paediatric nurse. PH: 52231531
THIS INFORMATION IS FOR EDUCATIONAL PURPOSES ONLY AND IS NOT INTENDED TO REPLACE PROFESSIONAL PODIATRIC ADVICE. TREATMENT WILL VARY BETWEEN INDIVIDUALS DEPENDING UPON YOUR DIAGNOSIS AND PRESENTING COMPLAINT. AN ACCURATE DIAGNOSIS CAN ONLY BE MADE FOLLOWING PERSONAL CONSULTATION WITH A PODIATRIST.
https://totalcarepodiatry.com.au/wp-content/uploads/2021/06/5-signs.jpg
231
520
Total Care Podiatry
https://totalcarepodiatry.com.au/wp-content/uploads/2023/03/logo-dark-300x174.jpeg
Total Care Podiatry
2021-06-23 09:48:20
2021-06-23 10:07:39
FIVE SIGNS YOUR CHILD MAY HAVE A FOOT PROBLEM