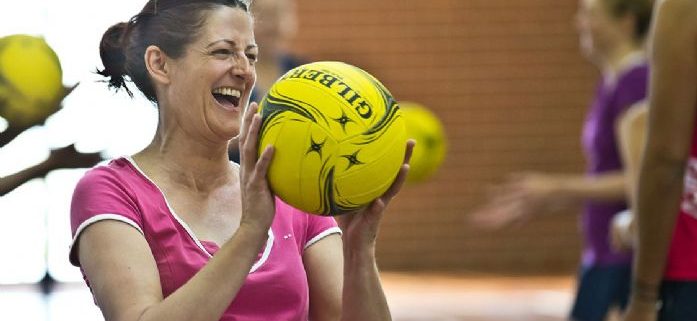 Keep playing the sports you love
Pre-season training? Chances are, if you've been playing sport since you were a child, you'd love to keep it up. If you're worried about injury or fitness you need good preparation, and that includes knowing how much your feet and legs are really up for it.
How does your body handle it?
Did you know, your amazing body compensates for all the structural misalignments, (knock knees, bowing of lower legs, legs that turn in or out, leg length differences, etc) using the mobility in your joints and the flexibility and strength found in your muscles? This process allows us to do some amazing activities from contact sports like martial arts and rugby, through to gymnastics and ballet.
Through this, your body adapts, often resulting in stress being placed where it shouldn't be. Add to that, your type of work, the sport you play, injuries you may have had when you were younger, your age, weight and overall health all place a fair bit of strain on your body.
This can place you at risk, where a niggling ache in the background may predispose you to a big injury later on. The good news is we can help you keep going AND perform better!
Help your body do more.
You can reduce your risk of injury by improving your body's ability to compensate. This might mean improving the flexibility and strength of particular muscle groups or improving the range of motion of your joints.
Maybe it's because your feet are not working as well as they should or your runners or boots are not the best choice for your particular structure and function. Maybe a taping technique, that we can show you how to do, will really reduce the risk of injury or re injury.
Your level of compensation, and your risk of injury, can be assessed at Total Care Podiatry. This is the first step to helping your body cope with whatever sport you want to do.
If an injury does occur to your feet, ankles or knees, it's important to get the best treatment option quickly, before your body starts adapting itself around the injury. That's because your feet, ankles and knees are working with every step you take. To avoid pain your body will change your posture and the way you walk, affecting more areas than the original injury site.
You don't have to be watching from the sidelines!
At Total Care Podiatry we look at your whole body when assessing your feet, ankles, knees, hips or back. We integrate musculoskeletal podiatry with in house physiotherapy to help you enjoy all your activities, including your chosen sport.
There are many treatment options, so don't put up with pain, hoping it will go away by itself.
Book online or Call Total Care Podiatry on 5223 1531 so we can help you get moving again.
WARNING: This information is for educational purposes only and is not intended to replace professional podiatric advice. Treatment will vary between individuals depending upon your diagnosis and presenting complaint. An accurate diagnosis can only be made following personal consultation with a Podiatrist.
https://totalcarepodiatry.com.au/wp-content/uploads/2016/12/NETBALL2.jpg
492
697
Total Care Podiatry
https://totalcarepodiatry.com.au/wp-content/uploads/2023/03/logo-dark-300x174.jpeg
Total Care Podiatry
2018-02-02 01:34:36
2020-06-24 11:15:37
Keep playing the sports you love