FEEL THE BALANCE
A persons gait simply refers to the way they stand, walk or run. An abnormal gait can be caused by one or more parts of the body (such as the hips or knees) under-performing, which can lead to imbalances elsewhere in the body. A podiatrist will analyse the way you walk to help identify any imbalances or areas of weakness.
THE DOMINO EFFECT
Did you know that a podiatrist doesn't just study the feet during gait analysis? Let's say you are suffering from hip pain, this could be related to the way you walk. Or your feet might turn inwards or outwards, and the compensation your muscles have to make to keep you upright can actually be the cause of your pain. Your podiatrist can explain how all these elements relate to each other and back to YOU!
THE WEAKEST LINK
The way you walk can reveal which parts of your body are perhaps weaker than others. Did you know that compensations in the body can lead to imbalance around the joints and the main muscles – such as hamstrings, glutes, quads and calves? These observations can all tie in with hip, knee, foot and ankle pains. This means those areas may become less active and end up contributing less than should. A gait analysis can reveal these kinds of issues and more.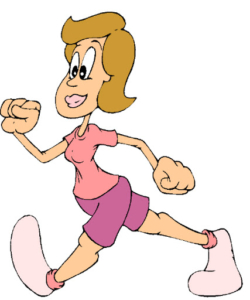 If you are experiencing pain or discomfort, please call us today for an appointment on 5223 1531
*Source foothealthaustralia.org.au
THIS INFORMATION IS FOR EDUCATIONAL PURPOSES ONLY AND IS NOT INTENDED TO REPLACE PROFESSIONAL PODIATRIC ADVICE. TREATMENT WILL VARY BETWEEN INDIVIDUALS DEPENDING UPON YOUR DIAGNOSIS AND PRESENTING COMPLAINT. AN ACCURATE DIAGNOSIS CAN ONLY BE MADE FOLLOWING PERSONAL CONSULTATION WITH A PODIATRIST.
https://totalcarepodiatry.com.au/wp-content/uploads/2020/11/MovitGait-1.png
474
750
Total Care Podiatry
https://totalcarepodiatry.com.au/wp-content/uploads/2023/03/logo-dark-300x174.jpeg
Total Care Podiatry
2021-01-25 10:00:39
2020-12-10 10:00:30
IT'S IN THE WAY YOU WALK…Check out our latest blog for more information