Musculoskeletal Changes to the feet in Menopause
The following are just some of the common difficulties in Menopause that may affect joint and soft tissue injury in women, due to a reduction in Oestrogen levels. 
Collagen reduction
When hormone levels drop during menopause, the production of collagen slows. Collagen is a blend of elastic tissue that's a very important ingredient that enables the supporting structures of the feet to stay strong. When collagen is reduced our ligaments that connect our joints and engage muscle function, and our fascia, can become strained more easily and more prone to injury. An example of an injury that relates to this scenario is Plantar Fasciitis, pain at the heel that sometimes extends into the arch due to the elasticity of the fascia being reduced sometimes from lack of collagen. 
Increase in body weight
Unfortunately it has become well known that women in their 50s and 60s can be prone to an increase in body weight depending of course on many genetic and lifestyle factors. An increase in body mass increases the strain on joints and soft tissues of the foot which can eventuate to injury risk due to tissue stress and can also generally increase pressure to the foot. With a lifetime of wear and tear most feet will have some existing biomechanical factors that predispose these risks, and unfortunately weight gain is common and can exacerbate the above potential for injury. The key in treatment of a foot that is suffering under a recent weight gain is to redistribute and share pressure around the foot to ease strain on vulnerable areas and there are many ways this can be done. Feel free to talk to your Podiatrist about your concerns and we can get you back on your feet in no time! 
Fatty pad displacement
Did you know? In our feet we have a natural fat layer that runs throughout the sole of the foot. This fat layer known as "fat pads" provides the feet with natural shock absorption. However, it is a common feature in Menopausal women that the fatty pads dissipate or are displaced slightly, so they no longer apply their cushioning effect to the balls of the foot or areas of the foot where there are bony prominences that need that impact absorption! Having cushioned shoes (wearing runners is great) or cushioned liners (the best are made of a special ingredient called Poron) helps to sooth this issue. Choosing soft surfaces also may help when you are active, and avoiding being barefoot around the house too much. 
But if you are having ball of the foot or heel pain, consult your Podiatrist for a comprehensive examination as fat pad reduction may well not be the predominant issue. 
Reduced bone density
Sometimes, unfortunately Oestrogen reduction can precede a higher risk of bone density problems such as Osteopoenia and Osteoporosis. Especially if you are active, it is important to be aware of this risk so that no acute bone stress reactions or fractures are encountered due to the loads of activity being too high for a reduced bone density to cope with.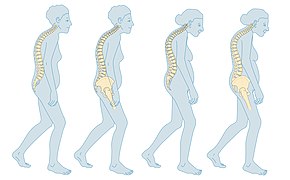 If you are experiencing pain or discomfort, please call us today for an appointment on 5223 1531
THIS INFORMATION IS FOR EDUCATIONAL PURPOSES ONLY AND IS NOT INTENDED TO REPLACE PROFESSIONAL PODIATRIC ADVICE. TREATMENT WILL VARY BETWEEN INDIVIDUALS DEPENDING UPON YOUR DIAGNOSIS AND PRESENTING COMPLAINT. AN ACCURATE DIAGNOSIS CAN ONLY BE MADE FOLLOWING PERSONAL CONSULTATION WITH A PODIATRIST.
https://totalcarepodiatry.com.au/wp-content/uploads/2021/07/menopause-2.jpg
720
1200
Total Care Podiatry
https://totalcarepodiatry.com.au/wp-content/uploads/2023/03/logo-dark-300x174.jpeg
Total Care Podiatry
2021-07-13 13:30:38
2021-07-13 13:20:56
MUSCULOSKELETAL CHANGES TO THE FEET IN MENOPAUSE